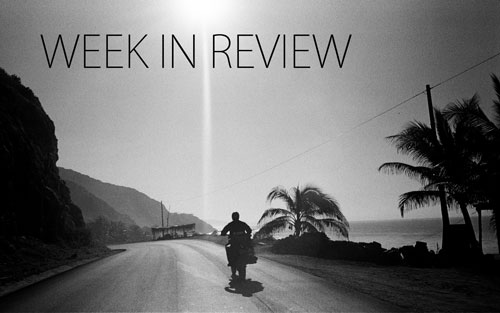 Week in Review
A look at the things, places, people, ideas and news that caught our eye this week.  Travel, learn, be inspired….or simply be entertained.
Two friends' journey from Canada to The end of the world.  Here's their journey through our sleepy piece of Mexico coastline.
"The world gets a lot bigger when you're living small…"
An artist who packed up, moved to Mexico and followed his dreams.  His boutique clothing shop is a mainstay of the surfing village of nearby Sayulita.
Vintage footage from a Jacques Cousteau voyage to nearby Isla Isabel.  It's still just as wild.
Want to travel the world for a month or more?  Here's the tech to make it cheaper and easier…
See you next week!
Did you enjoy this article?
---