Dos Hermanos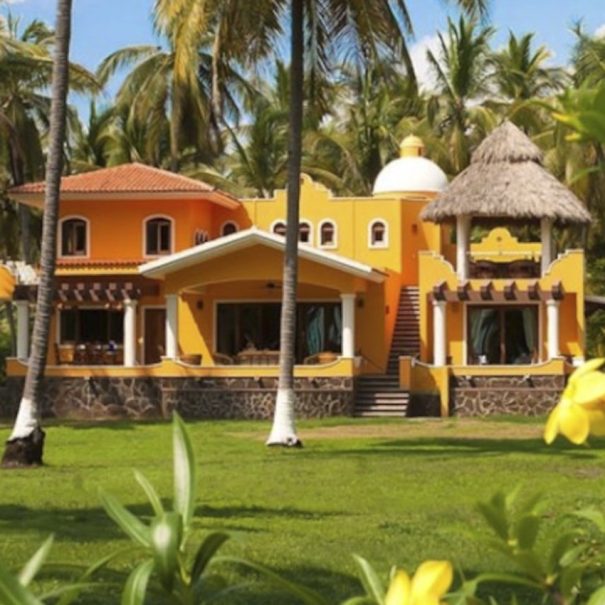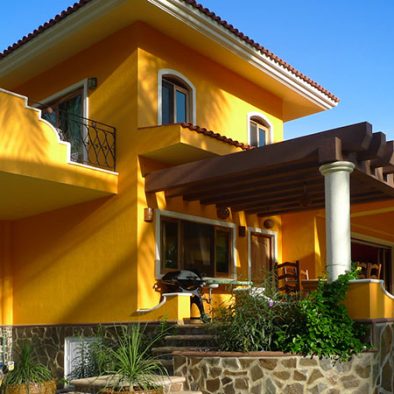 casa_dos_hermanos_from_pool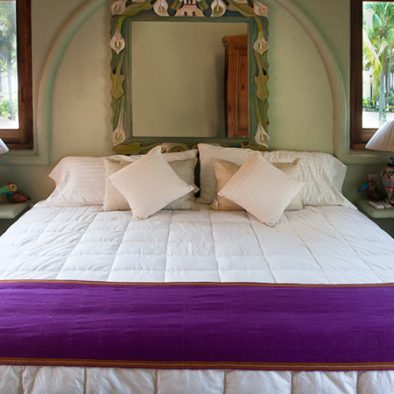 casa_dos_hermanos_king_bed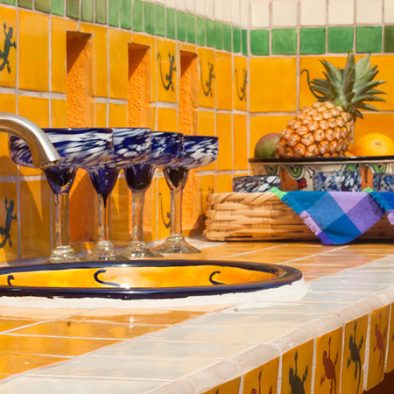 casa_dos_hermanos_outside_bar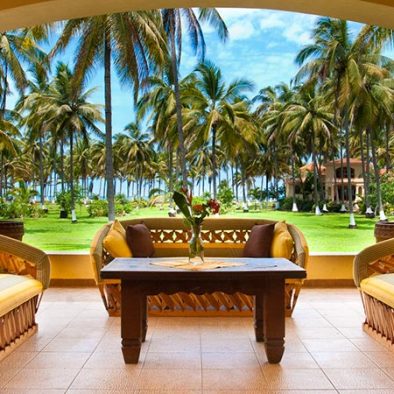 casa_dos_hermanos_terrace
Built by the loving hands of two lifelong friends after searching out the perfect Mexican paradise, Dos Hermanos is best enjoyed with the company. Still owned by the same families, this quaint Mexican hacienda is a stunning replica of traditional Mexican architecture, inside and out. The warm yellow tone of the exterior walls exudes a welcoming glow each night as the villa is bathed in the soft light of the setting sun. Authentic Mexican finishes and furnishings adorn every room, including striking tile work that embellishes much of the indoor and outdoor facades, as well as exquisite wood and metal-work. Decorative pieces fashioned from hand-blown glass to hand-thrown pottery are present throughout.

The warm tones in the living area extend smoothly onto the covered terrace. Walk out past a wall of sliding glass doors to find numerous seating and lounging areas. Authentic Wrought-iron chairs, comfortable benches, lounge chairs, and sofas dot the natural outdoor spaces. A second story palapa has an outside dining area with ample room and amazing view. The perfect grill for and afternoon barbecue complete with freshly caught shrimp and fish, are all available if you so desire.

Dos Hermanos effortlessly ensures seclusion and solitude to our more romantically inclined visitors while still providing ample space for a large family. Dual masters situated on opposite sides of the expansive hacienda offer plenty of privacy.
Enjoy a rich Mexican meal and dine while taking in the perfect view of the sunset from the terrace. Guests need look no further than the endless options offered at Dos Hermanos villa for a blissful vacation by the sea.
Fabulous House on Beautiful Beach! This place was perfect for our Mexican getaway! We spent the majority of our time on the beach and by the pool. It felt like we basically had the beach to ourselves! Our house was huge and there were lots of places to sit outside to eat, read, or just enjoy the sunshine.
Life is so busy and this was our opportunity to slow down and enjoy each other. We played games and watched movies, took long walks on the beautiful beach. We swam in the pool and relaxed. I would HIGHLY recommend to any of my friends/family to visit!