Del Mar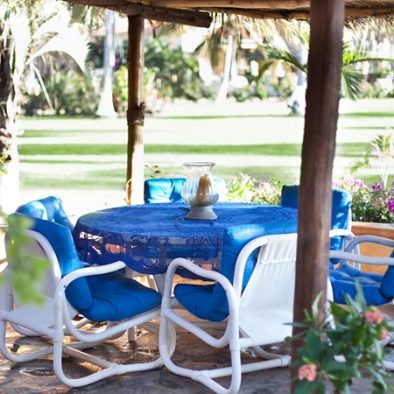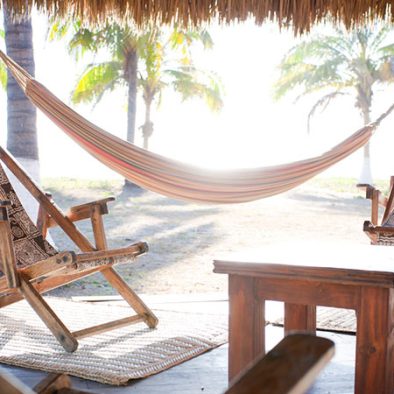 del_mar_beachfront_palapa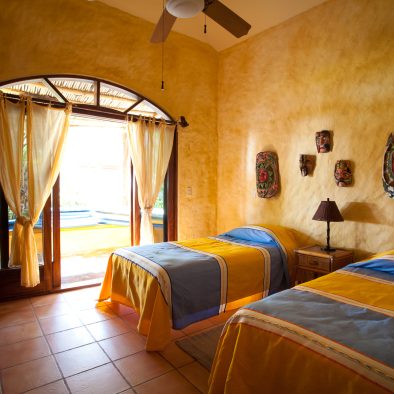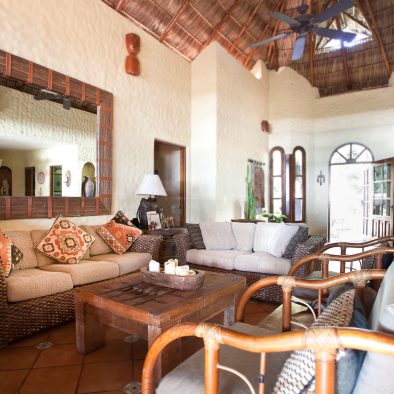 Del Mar Living Room Vaulted Ceilings
The open layout, beach side palapa, and exquisite furnishing make beachfront, 4-bedroom Del Mar one of our most popular villas. Walk inside and let your bare feet caress the smooth terracotta floor. The vaulted ceiling fills the space with light and air, while mirrors and boutique folk art quilt the walls. With its small stone figurines and intricate Mexican textiles, Villa Del Mar is a living, breathing tribute to the arts and crafts that make this region of Mexico so popular.

Fling open the patio doors and discover the inviting hammocks, the mature gardens, and the pull of the inviting palapa just steps away from the white sands of the beach. Ease your hunger with home-cooked meals prepared in our gourmet kitchen by your loved ones or our local chef. This serene villa offers numerous places to dine, entertain, or just relax with the company of family and good friends. At Villa Del Mar, you're on vacation, but your heart is home.
Fabulous House on Beautiful Beach! This place was perfect for our Mexican getaway! We spent the majority of our time on the beach and by the pool. It felt like we basically had the beach to ourselves! Our house was huge and there were lots of places to sit outside to eat, read, or just enjoy the sunshine.
Life is so busy and this was our opportunity to slow down and enjoy each other. We played games and watched movies, took long walks on the beautiful beach. We swam in the pool and relaxed. I would HIGHLY recommend to any of my friends/family to visit!