Casa de Colores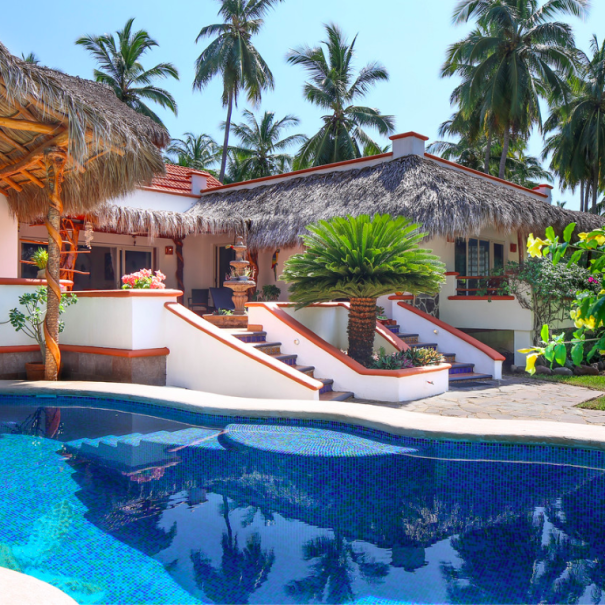 Screen Shot 2019-12-20 at 9.04.30 AM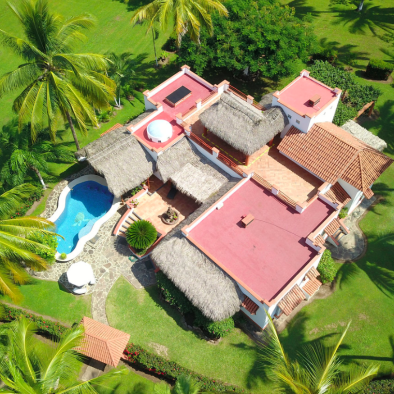 Screen-Shot-2019-12-20-at-9.38.26-AM.png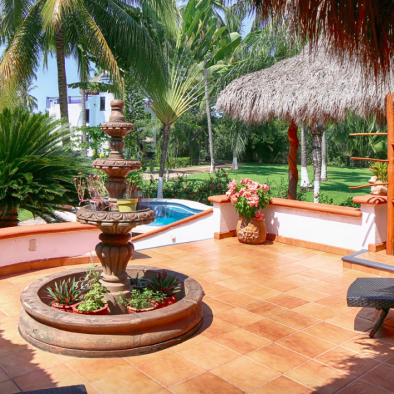 Screen Shot 2019-12-20 at 9.27.40 AM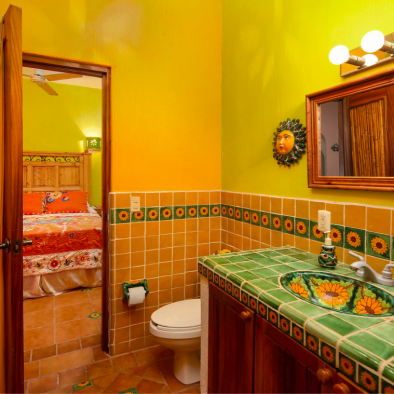 Screen Shot 2019-12-20 at 9.36.34 AM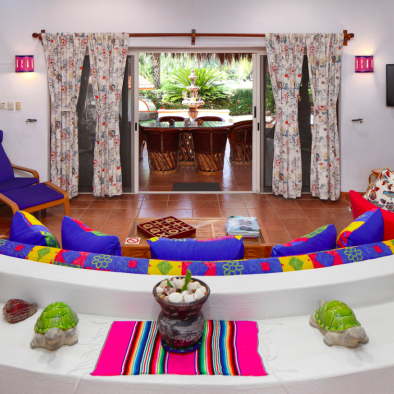 Screen Shot 2019-12-20 at 9.28.07 AM
Casa Colores has 3 bedrooms and 3 baths. 1 king pillow top bed and 2 queen size pillow top beds. Each bedroom has air-conditioning and walk in tile showers. There are approximately 3,636sq feet of interior space and 1,750sq feet of terraces. The views of the beach and gardens are easily enjoyed from each level, while you are cooking in the open kitchen listening to music and visiting with family/guests. A great kitchen for yourself that is well-equipped.

Casa de Colores offers air conditioning in all rooms – a special benefit when the mid-day temperatures heat up. The kitchen is equipped with full size appliances and bottled water is supplied. Bath and bedroom linens are provided.

On the main level for the master bedroom and the living and dining areas you'll find over 900sq feet of terraces with a living room area that opens onto the front terrace that offers shade and a pleasing combination of indoor-outdoor space.

Up the staircase from the living room is the sunning terrace with more than 825sq feet with its own thatched palapa for shade with panoramic views of the common area gardens, the ocean, the mangroves of the estuary and the mountains. A perfect place for your evening margaritas while watching the sunset, sunbathe, play board games, read a book or just sit and listen to the crashing waves on the beach, and stare at the stars.
 
Fabulous House on Beautiful Beach! This place was perfect for our Mexican getaway! We spent the majority of our time on the beach and by the pool. It felt like we basically had the beach to ourselves! Our house was huge and there were lots of places to sit outside to eat, read, or just enjoy the sunshine.
Life is so busy and this was our opportunity to slow down and enjoy each other. We played games and watched movies, took long walks on the beautiful beach. We swam in the pool and relaxed. I would HIGHLY recommend to any of my friends/family to visit!